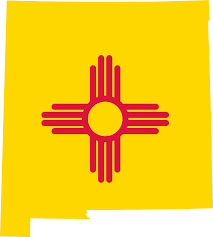 July 2021 Online & In-Person New Mexico History & Culture Opportunities
THE ALBUQUERQUE HISTORICAL SOCIETY www.albuqhistsoc.org
& THE HISTORICAL SOCIETY OF NM www.hsnm.org
Encourage your participation in the following on-line history & cultural events:
THE ALBUQUERQUE HISTORICAL SOCIETY July 18, 2 pm, Facebook Live.  Building Community and Culture: Jews in 20th Century Albuquerque by Harvey Buchalter. Go to the website, albuqhistsoc.org then link to the Facebook page.
New Mexico Historic Sites and Museums are open. Check individual websites for hours, open dates, etc. nmhistoricsites.org. There are also programs on their YouTube channel.
The Wheels Museum, 1100 2nd St. SW has reopened. Times are Monday-Thursday, 9am-12 noon. Call first to confirm, 243-6269 or info@wheelsmuseum.org.
FUNDRAISER FOR THE NM HOLOCAUST MUSEUM & GELLERT CENTER FOR EDUCATION, Silent auction begins July 15. Go to their website for more info, nmHolocaustMuseum.org or call 247-0606. 616 Central SW.nmholocaustmuseum.org.
---
JULY 7-11 and again July 14-18, $30. International Folk Art market on Museum Hill in Santa Fe.
​JULY 8, 1 pm, virtual, free. Museum of Las Cruces presents The Pueblo Revolt with the Pueblo Action Alliance. Go to las-cruces.org/1523/museums. Also htpps:rebrand.ly/PuebloRevolt. 575-541-2217. Contact Kayla Myers for link and more information. kmyers@las-cruces.org, 575-541-2154
JULY 8/9, 11 am and every Thursday/Fri. in July, in person, $2. Tour of Torreon Mundos de Mestizaje fresco by Frederico Vigil. National Hispanic Cultural Center. Register at nhccnm.org.
JULY 9, 1 pm, Zoom. Colcha Embroidery. National Hispanic Cultural Center. www.nhccnm.org.
JULY 9 and other Fridays, 4:30-7:30 pm, free. La Familia Growers Market, 100 Isleta SW @ Bridge Blvd. Includes arts and crafts, kids' activities, food trucks, music, heritage workshops. Sponsored by the South Valley Main Street. Contact Biana Encinias @ 400-3635 for more info or southvalleymainstreeet@gmail.com.
Continue reading