Explore the links and websites provided below to enrich your understanding of our great city and community.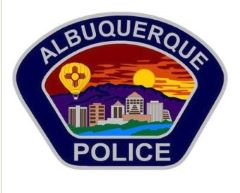 Albuquerque Police Department
911 for emergency calls; 242-COPS or 242-2677
You may also report a crime by phone, (505) 768-2030. The Telephone Reporting Unit is responsible for reports where the suspects' identity is unknown, as well as all minor crime reports that do not require any field investigation by patrol officers in the field.
Crime Mapping Tool
Albuquerque Police Department's (APD) Crime Mapping Tool is an online, real-time map of criminal activity offering residents an up-to-date snapshot of what type of criminal activity is happening in their neighborhoods. Make sure to bookmark the page, as it is updated daily.
Northwest Area Command
Substation Location
Michael King and Richard Smith Memorial Substation
10401 Cibola Loop NW

City of Albuquerque
ABQ311:
Report graffiti, weeds, missed trash collections, and more with ABQ311. Call 311, enable the ABQ311 skill on your Amazon Alexa device; use the Web app; or use the OneABQ Mobile App.
Additional City Resources:
Request Graffiti Removal
Find Your Trash and Recycle Pickup Day
Family Advocacy Center – The Family Advocacy Center provides free and confidential services for victims of interpersonal violence.
Office of Civil Rights (OCR) – works to protect the community by prohibiting discrimination in areas of housing, public accommodation, and employment. Contact the office via email, civilrights@cabq.gov, or call 505-768-4595.
To report discrimination:
https://www.cabq.gov/civilrights/filing-a-discrimination-complaint
Resources for Schoolkids and College Students:
Youth Connect  resources for elementary, middle and high school students
Student Guide resources for college students
Graduate Student Guide resources for graduate students.
Albuquerque Museums
Visit this website for information on our museums' exhibitions, events, and programs. First Friday of each month is free at the Balloon Museum. Toddler Time is every Monday morning at 9 a.m. at Explora.
The Bernalillo County Extension Office has a wide variety of online classes and training for all residents, on a significant range of topics. If you're interested in gardening or bee pollinators, learning about different cheeses or want ideas for cooking for diabetics, want to know how to prepare for wildfire season, or would like more information on dealing with COVID stress and burnout, the Extension has a class for you! Visit: bernalilloextension.nmsu.edu to see a complete list of online courses.
So many resources available here. Some highlights:
Lynda.com is a free online training service for all ages that offers computer literacy, computer graphics and more.
Teen Zone offers homework help, research resources, tutoring and test preparation.
BrainFuse Help Now is a resource offered through the State Library and offers online tutoring and homework assistance in both English & Spanish.
Cloud Library offers book downloads for your computer, tablet, or phone.
LearningExpress Library features online tutorials, practice tests, and e-books to help patrons of all ages. It offers job search and workplace skills improvement, skill building in reading, writing, math, and basic science, career certification and licensure exam prep, college and grad school entrance test prep, GED® test prep, and more!
The City's Office of Neighborhood Coordination states their mission as "To help create vibrant and thriving neighborhoods in the City of Albuquerque."
Subscribe to their weekly E-news to stay up to date on relevant community events, training offerings, services, etc.
Visit their YouTube channel


AllTrails: AllTrails has 125 great hiking trails, running trails, mountain biking trails and more, with hand-curated trail maps and driving directions as well as detailed reviews and photos…
Other Resources:
---