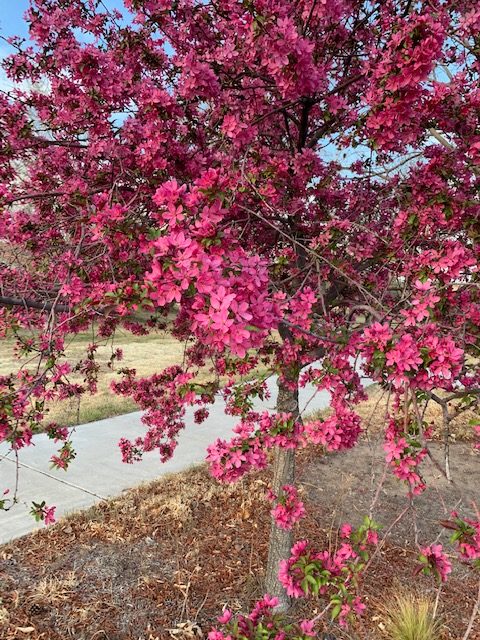 Bulbs and trees are blooming, weeds are popping up, and neighbors are out in their yards working on projects, all bringing a renewed spirit of life and hope. I love my daily (ok, most days) dog walks enabling me to see the hustle and bustle of our community, allowing me to gawk at beautiful changes made. It is apparent we take great pride in our homes. The neighborly waves from driveways remind me why I choose to live in 7 Bar North.
April 1st – no, not April Fools – but the beginning of verifying weed compliance throughout the community. Yes, it is that time of the year!
Not only do we see weeds popping up at our homes, but they are appearing throughout the common area landscaping, too. John Currier is working with Yellowstone to have our common areas weed free as we begin rolling out compliance procedures in our neighborhoods.
You may notice this is not HOA President, Scott Templeton, writing the Board Corner article this round. Do not worry, Scott is in excellent health. We've decided to share the responsibility of writing the newsletter article. I'm pleased that Scott and Stephen have entrusted me with this.
Nena Perkin, Joan Gillis, Candyce Jacobs, and Scott Templeton have made excellent progress in increasing our level of communication with HOA members. I hope everyone reads and views not only the newsletter, but also our community website, our Facebook group page, and our Next Door group. These are excellent resources for finding what is going on in our community. We are also using email to notify homeowners of issues of immediate importance, such as public meetings that directly affect our community. Please ensure Corder Management has your updated email address so you will receive these notices. We continue to send out postcards as needed but wouldn't it be lovely to focus this spending on a new tree for the common area!
Continue reading