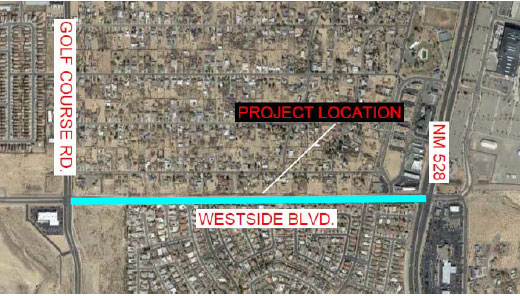 The Road Warrior column in the Albuquerque Journal (2/14/2021) quotes Johnny Chandler, Public Information Coordinator for Albuquerque's Department of Municipal Development as saying "we are scheduled to start construction on the widening of Westside Blvd. NW this month."
The City reviewed the Westside widening plans with the community in 2019. There was concern raised at that meeting about not needing any additional Noise Barriers after the City completed sound studies at that time.
Residents of the HOA who are concerned or have questions about the construction or noise levels can contact the following City representatives.
City Councilor: Cynthia Borrego – cynthiaborrego@cabq.gov
Project Manager: Savannah Torres – smtorres@cabq.gov
Planning and Programming Manager: Debbie Bauman – dbauman@cabq.gov