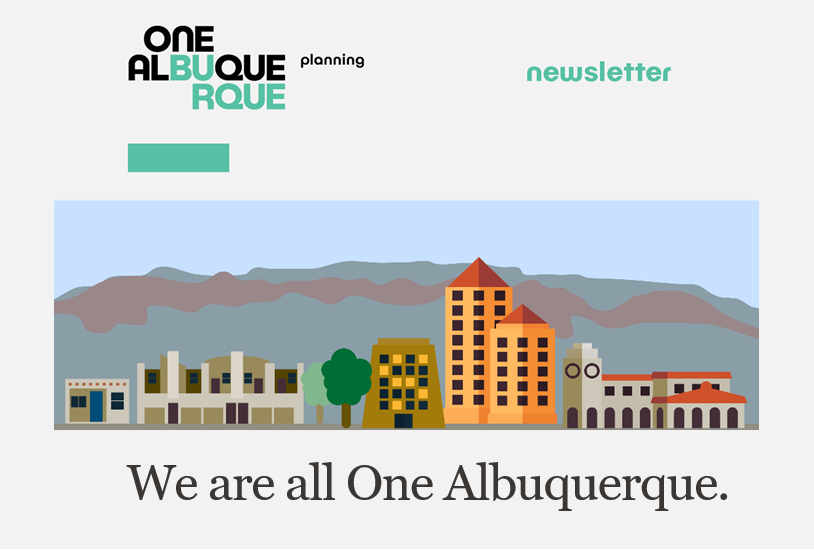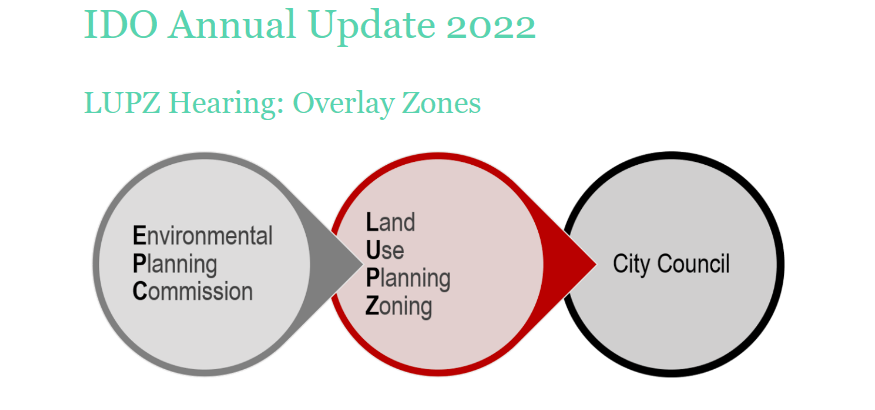 The City Council's Land Use, Planning, and Zoning (LUPZ) committee will hear three proposed changes to Overlay zones in the Integrated Development Ordinance (IDO) on Wednesday, March 15, 2023 at 5 pm. This hybrid meeting takes place at City Hall, 9th Floor, Council Committee Room, and via Zoom. See Zoom details below.
These small area amendments will be reviewed/decided as a quasi-judicial matter, meaning City Councilors will be acting as judges rather than as legislators. For that reason, the public may not speak to Councilors directly outside of a hearing about these proposed small area amendments. For questions regarding these proposals, please contact the Council Planning Manager, Shanna Schultz:
Attend the Hearing
See the Agenda posted here for details, including instructions for giving verbal comments at the hearing.
Zoom information: https://cabq.zoom.us/j/82902074476
Or One tap mobile :
US: +13462487799,,82902074476# or +16694449171,,82902074476#
Review Proposed Changes
Send Written Comments
Stay Engaged
Note: LUPZ will also be hearing the Near Heights Community Planning Area (CPA) Assessment Report at the March 15 hearing.
Find details about the 2022 IDO Annual Update throughout the City's review and decision process on the project webpage, which has recently moved here.

The Housing Forward / O-22-54 proposed changes and the citywide IDO Annual Update will be heard no earlier than the LUPZ meeting in April.
The Mayor's Office will be hosting a series of meetings about the Housing Forward / O-22-54 zoning proposals in March and April.