Dear NW Area Albuquerque Neighbors, 

Join us for the Northwest area Housing Forward Meeting, Wednesday, April 5, 2023, 5:30-7:30 PM, at the Taylor Ranch Library, 5700 Bogart St., NW.
You are invited to learn more, ask questions, share your views and ideas on the City's efforts to expand housing opportunities for Albuquerque residents. Let us know you are coming by registering here today!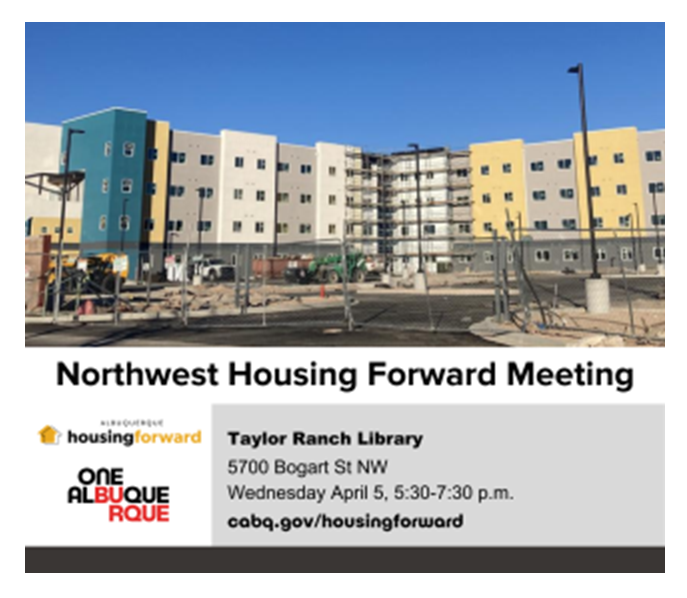 To learn more in advance of the meeting, visit Housing Forward ABQ.
Not able to attend? Contact us to share your comments, questions, and suggestions.