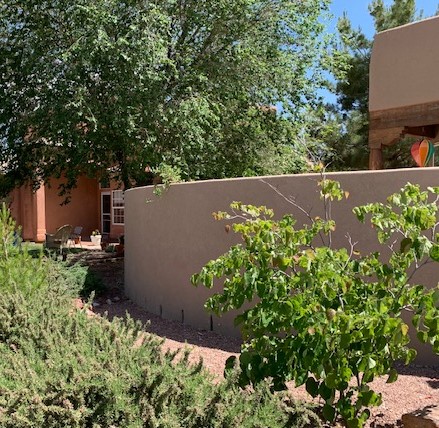 Stephen Arguelles, Architectural Committee Chair
It's that time of year when home improvement projects are on the horizon. Please remember if you plan on doing any projects that include work to the exterior of the home, landscape, driveway or walls, you need approval from the ACC beforehand.
Here are some examples that would require approval:
raising block walls,
installing a side gate,
pouring a concrete driveway or pathway,
building gazebos/patios,
adding hot tubs, sheds, or wind sails.
One of the most common requests we get is to re-stucco or repaint the exterior of the home. Here is an excerpt from the Design Guidelines in Section 8.03 of our Conditions, Covenants, and Restrictions: "The exterior finish of homes must be principally stucco, the principal color of which shall be earth tones or muted pastels. Brick homes shall not be permitted, however, brick accents approved by the Committee may be permitted."
To get the latest ACC Application please download from our website. It is available for download from the footer on any page, and the Governing Documents page. We typically can approve or deny an application within a week – unless more information is needed.