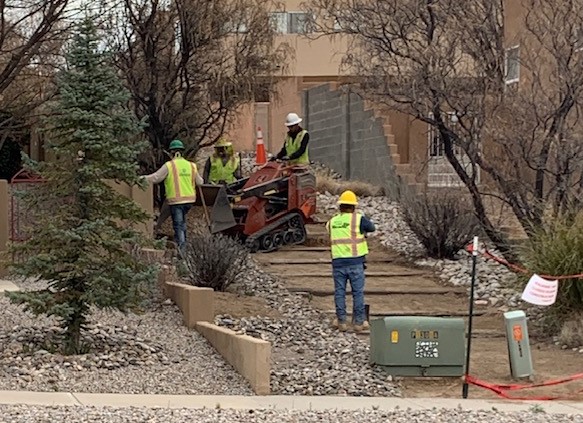 John Currier, Landscape Committee Chair
The HOA is continuing to re-work the trail system.  In 2019, the section of trail from Black Arroya to Farola was re-worked.  Dead and dying shrubs were removed and replaced with new trees and shrubs.  Stone was placed between the trail and the block wall replacing the crusher fines.  The larger stone provides protection of the soil from heavy summer thunderstorms and reduces the chance of erosion. 
The trail itself was top dressed with one inch of crusher fines and compacted.  On sections of the trail that were steeper sloped, the crusher fines were treated with a soil emulsion to "glue" the fines together thereby reducing the chance of the trail eroding.  This spring the section of trail between Seven Bar and Sierrita was similarly treated.  The extremely steep access trail from Whistler was paved with asphalt to prevent it from continuing to erode.  The main trail itself was compacted using a roller which resulted in a much firmer surface making it easier for strollers and other wheeled devices to traverse it.  The section of trail from Farola to Seven Bar is scheduled to be re-worked in 2021.