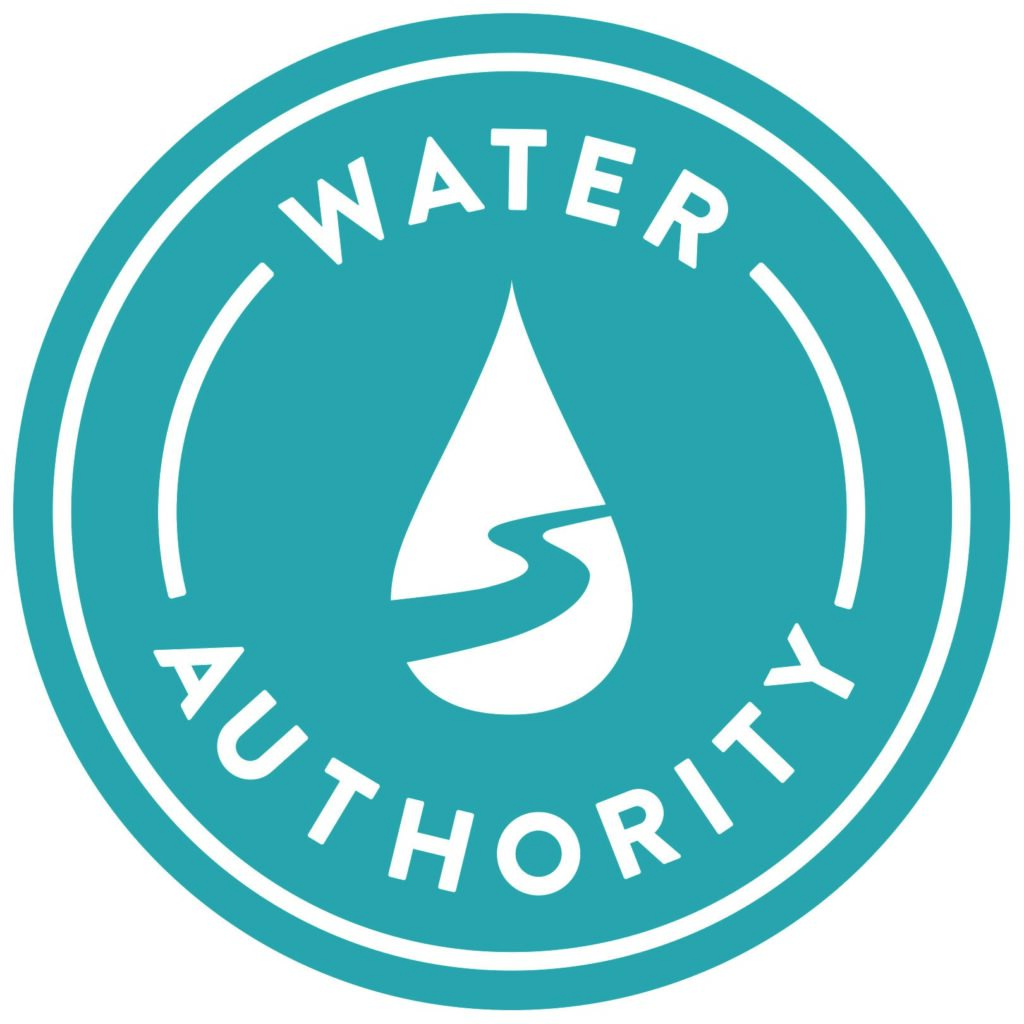 CREWS TO LAY 20-INCH PIPELINE UNDERGROUND ACROSS INTERSECTION OF NM 528 & WESTSIDE BLVD FOR JUST OVER ONE MONTH BEGINNING MONDAY, NOV. 7; TRAFFIC TO BE DETOURED FOR SAFETY
Update as of Friday, November 4, 2022
Beginning Monday, Nov. 7, 2022, crews will prepare and install a 20-inch pipeline underground, heading from the southwest corner to the northeast corner of the intersection of Westside Blvd and NM 528. The project is part of a new raw water transmission pipeline on Albuquerque's west side. This construction is expected to last through Friday, Dec. 16, 2022.
TRAFFIC IMPACTS
During construction, the following traffic impacts will be in place:
Eastbound traffic on Westside Blvd. will have the far-right lane open from La Sierrita Road to NM 528 and will be able to turn right and head southbound on NM 528.
 Westbound traffic on Westside Blvd. west of NM 528 will have one lane open west of the intersection of Westside Blvd. and NM 528 to La Sierrita Road.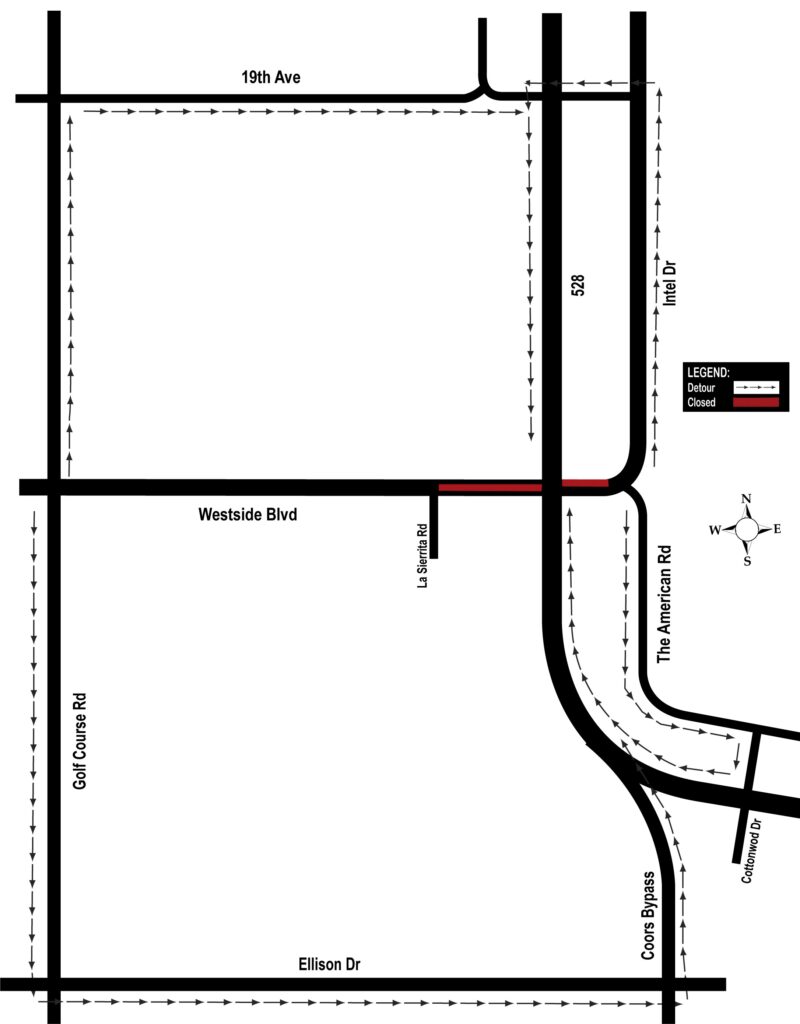 For safety during this work:
Traffic will be detoured via The American Road and Intel Drive to 19th Avenue on the north, Golf Course Rd. on the west, Ellison Drive on the South and Coors Bypass on the east as shown on the map.
 
Motorists should expect delays, give themselves extra time to reach their destinations and use caution in the construction area.
 
Regular work hours are Monday-Friday 7am-5 pm although the contractor may work longer hours or on weekends as needed. Construction on this Raw Water Transmission Pipeline segment is expected to last through December 2022 or January 2023.
 
About the Raw Water Transmission Pipeline
Construction on this new 20-inch pipeline will provide "raw" or nonpotable water (not suitable for drinking) to support Intel's multi-billion-dollar investment in upgrades and expansion at its Rio Rancho facility. Intel is an existing Water Authority customer, and the planned upgrade is expected to create new jobs and economic development opportunities for our area. Several segments, or phases are included in this project, which is expected to last through early 2023.
CONTACTS for questions and concerns or to sign up for email updates on the project:
Patti Watson, 505-245-3134 office; 505-269-9691 cell; pattiw@cwastrategic.com
Ty Stevers, 505-245-3138 office: 505-417-9989 cell; tys@cwastrategic.com