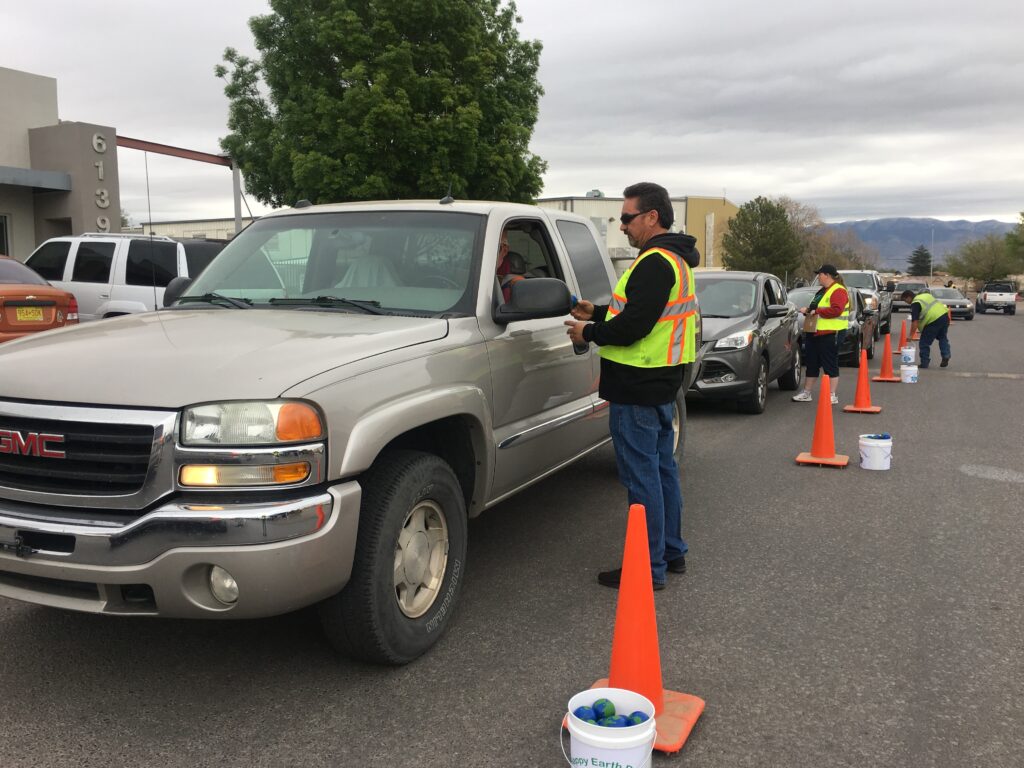 When
Nov 05, 2022
10:00 AM – 03:00 PM
Where
Balloon Fiesta Park
5000 Balloon Fiesta Parkway NW
Albuquerque, NM 87113

Price
Free
City of Albuquerque's Department of Municipal Development, Engineering Division; Solid Waste Management Department; Bernalillo County, and Advanced Chemical Transport (ACT) are sponsoring a free household hazardous waste collection event.
Residents of Albuquerque and Bernalillo County are encouraged to bring their household hazardous waste on this drop-off day. Examples of household hazardous waste include those items that can burn easily (flammable), corrode or irritate the skin (corrosive), or poison humans and animals (toxic).
Accepted Items:
Paint
Automotive Oil
Antifreeze
Gasoline
Cleaning Supplies
Finishes & Stains
Aerosols
Pesticides/Herbicides
Poisons
Corrosives/Photo graphics
Batteries of all types
Fertilizers
Pool Chemicals
Fluorescent Light Bulbs
Mercury
Items Not Accepted:
Cylinders
Fire Extinguishers
Appliances (Stoves, Refrigerators, etc.)
Metals
Paper
Needles/Medical Waste
Medications
Computers
Televisions/Stereos/Electronics
Asbestos
Ammunition/Gunpowder/Explosives
Radioactive Materials (including smoke detectors)
Download, print, and fill out the event form prior to the day of the event.