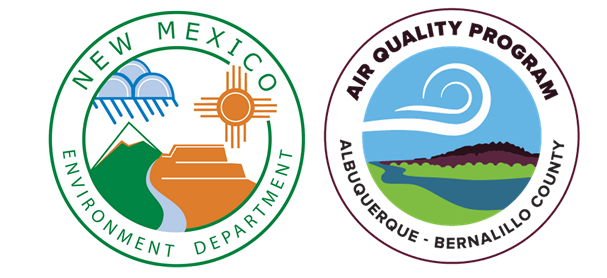 New Mexico Environment Department sent this bulletin at 06/01/2022 12:57 PM MDT
Environmental Improvement Board and Albuquerque Bernalillo County Air Quality Control Board adopt the Clean Car Rule
Following a two-day hybrid in-person and virtual hearing and four public comment sessions, the Environmental Improvement Board (EIB) approved the adoption of New Motor Vehicle Emission Standards as Part 91, Chapter 2, Title 20 of the New Mexico Administrative Code (NMAC), the Clean Car Rule, on May 5th, 2022.  The Albuquerque Bernalillo County Air Quality Control Board (AQCB) followed suit and adopted the nearly identical Clean Car Rule specific to the AQCB's jurisdiction, NMAC 20.11.104 New Motor Vehicle Emission Standards. After publication in the New Mexico Register, the rule will take effect July 1, 2022.
The Clean Car Rule sets low-emission and zero-emission standards for new cars and trucks offered for sale in New Mexico, improving the air we breathe, giving consumers more choices, saving New Mexicans money, and protecting our environment. In addition to providing links to the newly adopted Clean Car Rule, the Road to Clean Cars New Mexico webpage describes the key milestones and documents that led to the rule's adoption with recordings of the virtual public meetings.   
Pollution from transportation accounts for a large portion of New Mexico's greenhouse gas emissions and contributes to the state's growing ozone problem. Seven New Mexico counties are nearing problematic ground-level ozone levels, which cause respiratory illnesses and heart attacks, and disproportionately affect the state's most vulnerable populations. New vehicle standards can significantly improve air quality, including ground-level ozone levels, especially along heavily traveled urban corridors where traditionally disadvantaged populations disproportionately live and work.
The Clean Car Rule reduces emissions from the transportation sector by making about 3,800 additional zero-tailpipe emission passenger cars – like fully electric vehicles – available in dealer showrooms in New Mexico each year. The Clean Car Rule is projected to eliminate about 130,000 tons of greenhouse gases and over 1,700 tons of harmful ozone-forming air pollution in New Mexico by 2050.
For additional information on the Clean Car Rule, contact Claudia Borchert at NMED at 505-699-8489 or claudia.borchert@state.nm.us.