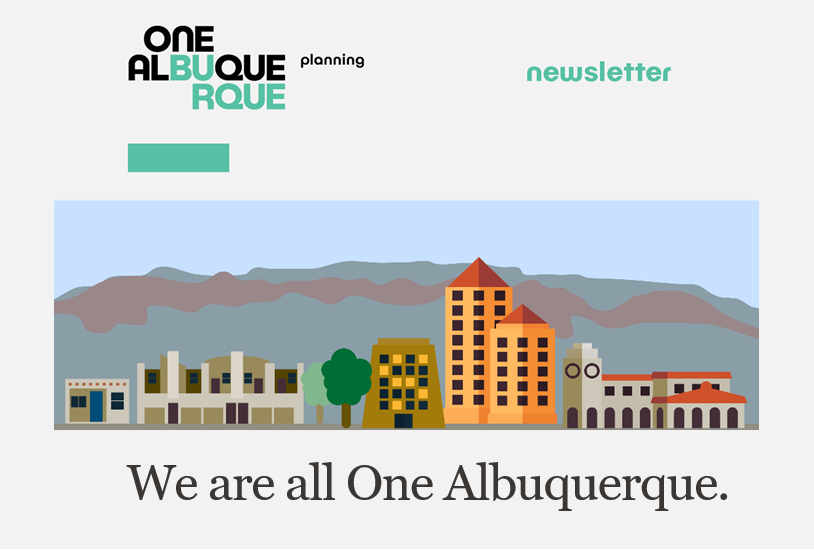 Proposed Amendments
The City has committed to continually improving the Integrated Development Ordinance (IDO) through an annual update process. 

Planning staff submitted proposed amendments for the 2021 IDO Annual Update to the Environmental Planning Commission on October 28, 2021.

Citywide Amendments
Proposed amendments would affect properties citywide and will be considered as a legislative matter.
See the list posted here.
Download the list as a PDF from a button in the toolbar immediately above the document.
Add comments that will be forwarded to the EPC by clicking on the document and filling out the comment box.
See the project webpage for videos of the public review meetings about the proposed changes: 2021 Annual Update webpage 
Small Area Amendments – Old Town HPO-5
The proposed amendment would prohibit cannabis uses within the boundary of the Old Town Historic Protection Overlay Zone (HPO-5).
Cannabis retail
Cannabis cultivation
Cannabis-derived products manufacturing
As an amendment only affecting properties in a small area, this change will be decided as a quasi-judicial matter. For quasi-judicial decisions, City Councilors will be acting more like judges than like legislators.

For that reason, discussions with Councilors about this proposed change outside of public hearings is prohibited, and people will be sworn in if they would like to provide comments at the hearings. 
EPC Hearing #1
The Environmental Planning Commission (EPC) will review proposed changes to the Integrated Development Ordinance (IDO), the City's zoning code at a special hearing for the IDO Annual Update in December 2021. This is the first step in the City's review/decision process, each of which includes opportunities for public comment.

The proposed changes will continue to change throughout the process as staff and decision-makers consider and respond to comments and concerns. We encourage you to stay engaged throughout the process. Please see details for commenting below.

Hearing #1: December 9, 2021 – Zoom
Staff will present the amendments, and the EPC will take public comments and discuss potential conditions of approval.
The meeting agenda, staff report, and all other meeting materials will be available by Friday, December 3 here: EPC webpage
Please see details about sending written comments below.
Review and Discussion Sessions
Meetings with Staff
Planning staff will provide the following opportunities to discuss proposed changes with staff via Zoom.
Zoom link: https://cabq.zoom.us/j/91371262282
To dial in by phone: (346) 248-7799, Meeting ID: 913 7126 2282, Passcode: CABQ
Friday, November 12, 2021, 12:00 pm – 1:30 pm 
Friday, November 19, 2021, 12:00 pm – 1:30 pm   

EPC Study Session
Planning staff will present a summary of the proposed changes to the EPC via Zoom the week prior to the special hearing. No public comment will be taken.
Zoom link: https://cabq.zoom.us/j/2269592859
To dial in by phone: (346) 248-7799, Meeting ID: 226 959 2859
Thursday, December 2, 2021 at 9 a.m. 
Comments
You can add comments directly on the proposed list of changes by clicking on the document.

To send written comments for consideration by the Environmental Planning Commission (EPC), please address them to:

EPC Chair Timothy MacEachen Email: abctoz@cabq.gov
Mail: 600 2nd Street, Albuquerque, NM 87104

Deadlines:
Comments submitted by 9 am on Monday, November 29 will be included in the staff report. 
Clarifying materials submitted by 9 am on Tuesday, December 7 will be forwarded to the EPC for consideration at the first hearing.
Comments received after that deadline will be considered at future hearings.

You can contact staff about questions or clarifications:

Planning staff:
Mikaela Renz-Whitmore, abctoz@cabq.gov

Council staff: 
Petra Morris: pmorris@cabq.gov
Shanna Schultz: smschultz@cabq.gov
Note: For the Small Area amendments, City Council will be acting quasi-judicially (i.e. similar to judges). For that reason, you cannot contact your Councilor directly with comments about the proposed changes affecting Old Town HPO-5 outside of public hearings. Instead, contact Council planning staff.
 
ABC-Z Project Team | City of Albuquerque
505-924-3860 | abctoz@cabq.gov | Project Website