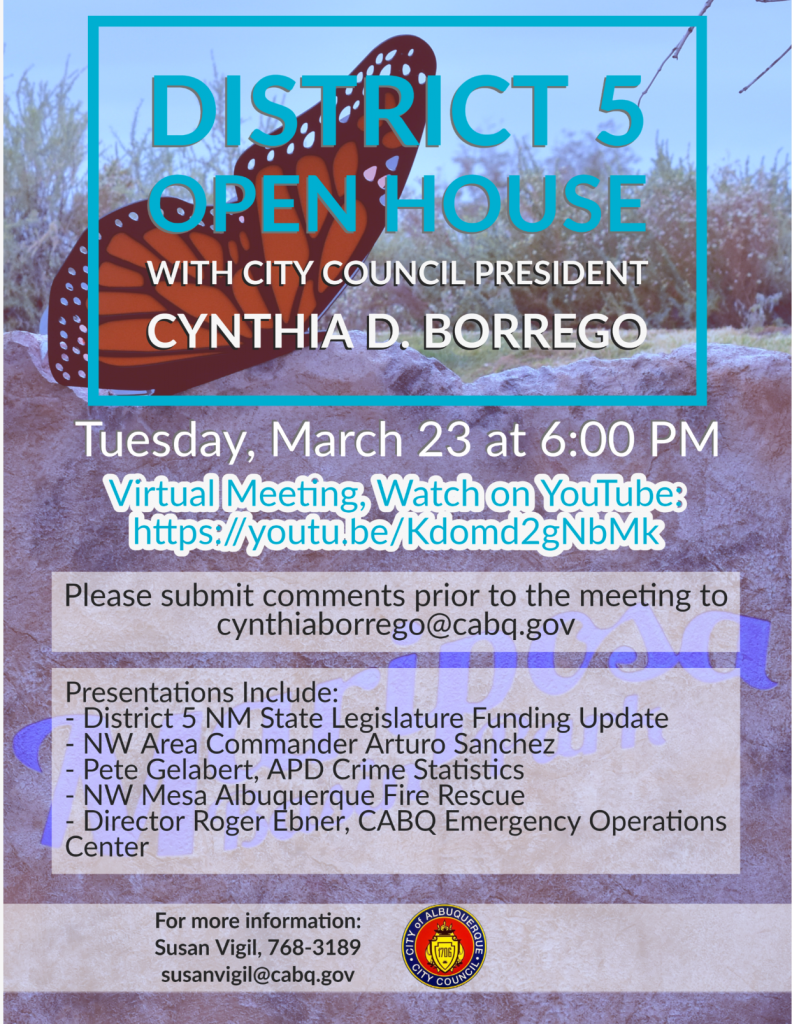 From Councilor Borrego:
Please join me on Tuesday, March 23, 2021 at 6:00 PM for our District 5 Spring Open House. The meeting will broadcast via YouTube here.

Our topics will range from updates on the 2021 State Legislature Session to health and public safety. Please submit written comments prior to the meeting to cynthiaborrego@cabq.gov

Also, please register and receive the COVID vaccine. You can register for the vaccine
at https://cvvaccine.nmhealth.org/myregistration.html Feel free to contact my office for
assistance at 505-768-3189.