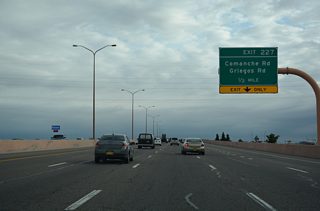 The Office of Neighborhood Coordination (ONC) is hosting its first virtual Lunch and Learn of 2022 this Thursday, January 27 at 12:00 noon, and the public is invited to attend via Zoom. The topic is the I-25/Comanche Improvement Project and panelists will include staff from the New Mexico Department of Transportation (NMDOT) and key project contract staff, who will give a brief overview of the construction, answer questions about potential impacts on traffic and adjacent neighborhoods, and address other issues and questions. Neighborhood residents from directly adjacent neighborhoods will also be part of the panel, to ask more detailed questions and share concerns on behalf of their neighbors. The project is expected to have a citywide impact on traffic, so all neighborhoods and residents are encouraged to register for this webinar to learn as much as possible before the construction starts. The project website is available at: https://www.i25improved.com/
 
Register in advance for this webinar:
https://cabq.zoom.us/webinar/register/WN_-glpOPXURCKCoMCFsO8pVg
 After registering, you will receive a confirmation email containing information about joining the webinar.
 
If you cannot attend, please e-mail your questions to: vanessabaca@cabq.gov and they will be included as part of the panel discussion.