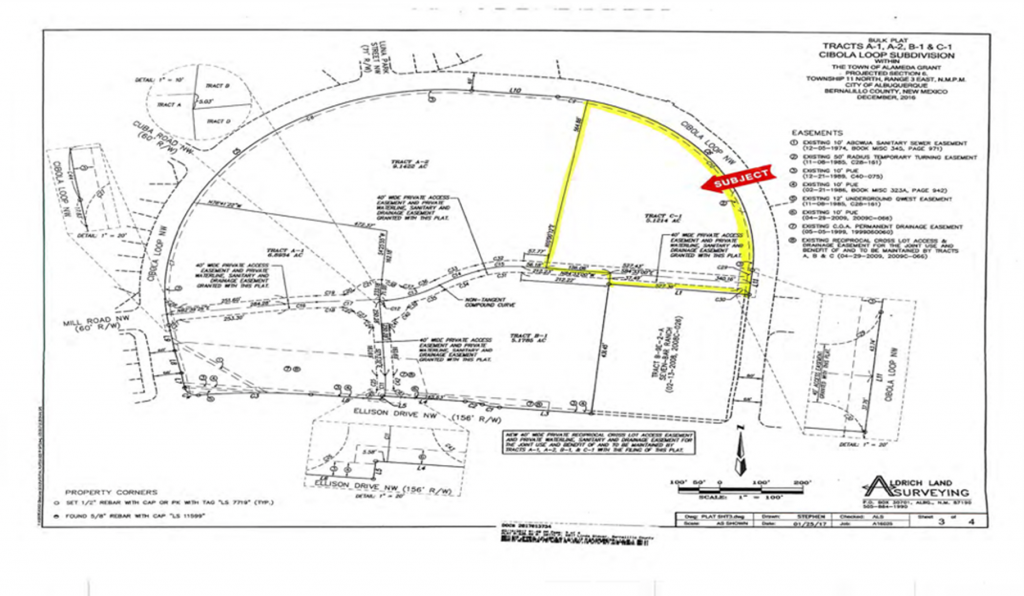 The City of Albuquerque's Department of Family and Community Services (DFCS) held a Zoom meeting on December 9th to inform the community about its efforts over the past year to promote the future development of homeownership opportunities on the 5 acre parcel of land (Lot 3, Tract C-1 on map shown) of Cibola Loop NW.
This meeting was held to provide the community with information on the following:
How Tract Lot 3, Tract C-1 of Cibola Loop was acquired by the City of Albuquerque and the specific requirements of the federal funding used to acquire the property.
The Single-Family Homeownership Development Request for Proposals (RFPs) which were released and their unsuccessful outcomes.
Discussion of possible Senior Rental Housing Development RFP.
Community feedback.
Next steps.
If you were unable to attend, please watch the recorded meeting video.