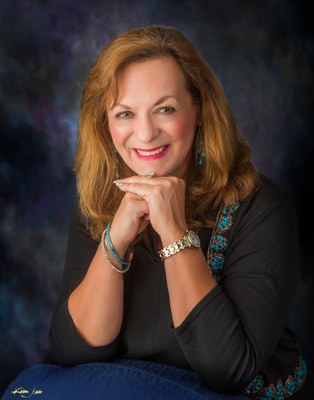 February 11, 2021
Dear District 5 City Council Constituent:
City Council District 5 is working on several key legislative projects in addition to several smaller projects. These projects include Paseo del Norte NW's Expansion and the Cibola Lp. Multi-Generational Center. Paseo del Norte NW is currently in the design phase, conducted by WH Pacific at a cost to the City of $2.36 million. The design to build an additional east and west bound lane, as well as bicycle paths and a multi-use trail should be completed by late fall 2021.
The next step is the acquisition of over 80 properties to be used for road right of way once the property survey is completed. Then the construction of the Paseo del Norte and Unser Blvd. intersection cross-section will take place. The project cost in its entirety is estimated to be $45 million. The City's share of the cost is $26 million. We have already acquired $17.5 million, more than ½ the necessary funding to construct additional capacity. I am asking the NM State Legislature to fill the remaining funding gap at this 2021 Legislative Session. Please speak or write to your State Legislators and Governor Michelle Lujan-Grisham to ask for their assistance. Let's get this done together!
At a cost of $2.3 million, the City is already in the process of designing the Cibola Loop Mutigenerational Center on ~20 acres of land owned by the City slated for an entire Community Complex, to eventually include a library and pool. As there are currently no multi-generational centers nor senior centers north of I-40, this is an important City Council District 5 project expected to fill a gap in community amenities and services. There are also no libraries north of Montano Blvd. The Multi-Generational Center Complex is proposed to encompass a two-level complex of approximately 29,780 gross square feet including administrative offices, classrooms, locker rooms, a fitness center, kitchen, aerobics/dance room, game room, social hall, and climbing gym. Programmed activities will help meet the community needs to include services ranging from senior meals to all-age fitness opportunities and youth programming.

This year, my office is requesting from the State Legislature provision of $10 million in funding to construct the first floor of the Cibola Loop Multi-Generational Center. Please contact your State Senators and Representatives to ask for their support for this important District 5 community amenity that will serve Albuquerque's North Westside side for generations to come.

For questions regarding these and other projects call my office at 505-768-3189 or send an email to cynthiaborrego@cabq.gov

Your Legislators are as follows:
Sen. Katy Duhigg, NM State Senate District 10: 505-397-8823, katy.duhigg@nmlegis.gov
Rep. Karen Bash, NM State House District 68: 505-986-4236, karen.bash@nmlegis.gov
Cynthia D. Borrego, MPA
City Council President, District 5
Office: (505) 768-3178