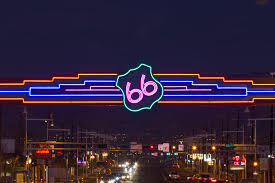 Dear ABQ Resident and Neighborhood Association Member,
As the holidays are upon us and the new year approaches in these uncertain times, please allow me first to say I hope you and yours are doing well and staying safe.
My Name is Carlos Contreras. I am part of a current project led by two great local firms: RK Venture and Marketing Solutions, they are delving into the creative process of what will be a marketing campaign for Route 66 on behalf of the City of Albuquerque.

These creatives and their respective businesses are accepting the invitation and opportunity to help the people of Albuquerque, our neighborhoods, and their residents along Central – and within the Route 66 corridor.
To that aim – I wanted to see if you wouldn't mind filling out the attached Google Form/Survey?
It will take only a few minutes of your time- but your input and attention is vital in the processes of identifying ways in which the creative efforts of both RK Venture and Marketing Solutions are put to good use in the aim to aid and benefit Albuquerque and our small business backbone and historic corridor that is Route 66.
If you have any questions at all I would be happy to answer them. I will be sending out invitations to a series of ZOOM discussions/discovery sessions to groupings of individuals selected randomly, as part of this same effort. Should you receive additional information and that invitation, having you at one of those as well would be AMAZING. That being said, we did want to be mindful of people's time, while being intentional on gathering as much feedback and input as possible.
Thanks Again,
Carlos Contreras | Immastar Productions