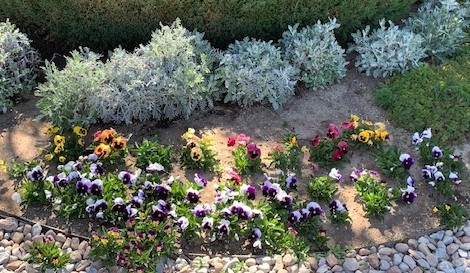 Reminder – Keep your Landscaping Weed Free
Remember the Covid19 message from our Board sent on March 20th regarding landscape violations? "We are also suspending landscape violation warnings and fines until May. Corder and Company will continue monitoring the neighborhood during this time, but will not send letters. We would encourage you to get some fresh air and pick some weeds on the nice days, but we fully understand that there are more important things on most minds."
Our beautiful spring weather is here, and everything is growing and blooming gloriously, including – you guessed it – WEEDS! Our weather forecast is for 70o+ or high 60s, so it's a great time to be outside and get a dose of vitamin D. While you're out, take a good look around your front yard and pull some weeds, trim some bushes, etc.
Corder & Company has continued to monitor the neighborhood, and will send a reminder letter if a violation has been sighted. Violation letters and accompanying fines will resume after May 1st. Please try to stay ahead of the pesky weeds and avoid the possibility of an even peskier violation letter and fine.
The Albuquerque real estate market is still going strong, keep Seven Bar North on the list of highly desirable neighborhoods.
Hoping everyone is safe and well. Enjoy our sunshine and beautiful spring weather as much as possible, keeping social distancing in mind!