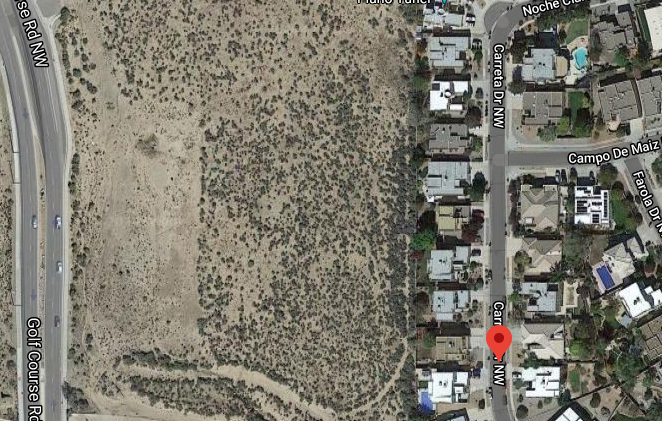 Tierra West Development Golf Course & Westside

Application Hearing Details:
The Development Review Board hearing will be conducted on July 22, 2020. The agenda will be posted by Friday afternoon July 17th.
The DRB, as with all City boards and commissions, is holding online meetings via Zoom.
"The DRB 'remote' public meetings are using the Zoom software.  All participants –  DRB members, applicants, and the public – participate from the safety of their homes.  You can choose to participate by video or audio only.  Participants can listen to the meeting and may also speak during the public comment period. 
The agenda for the DRB meeting is posted on the City website by Friday afternoon ahead of the Wednesday meeting.  The agenda includes information on accessing the DRB meeting.
Participants can call the number listed on the agenda from their phone to be connected to the meeting.  Participants may also click on the link on the agenda to participate via computer (a microphone is required; a camera is optional.)  Participants are not required to create a Zoom account, but may choose to do so.
The six members of the DRB are City staff representing the Planning Department, Parks and Recreation Department, Code Enforcement, City Engineer, Traffic Engineer, and Water/Sewer Utilities Engineer.
The chairperson is the City Planner representative. Each member is authorized to sign plats.
Jolene Wolfley, DRB Chair, Planning Department; Email: jwolfley@cabq.gov
Additional comments may be sent to Planner Maggie Gould <MGould@cabq.gov>
For questions, contact the Development Review Board Administrative Assistant Angela Gomez at (505) 924-3946.