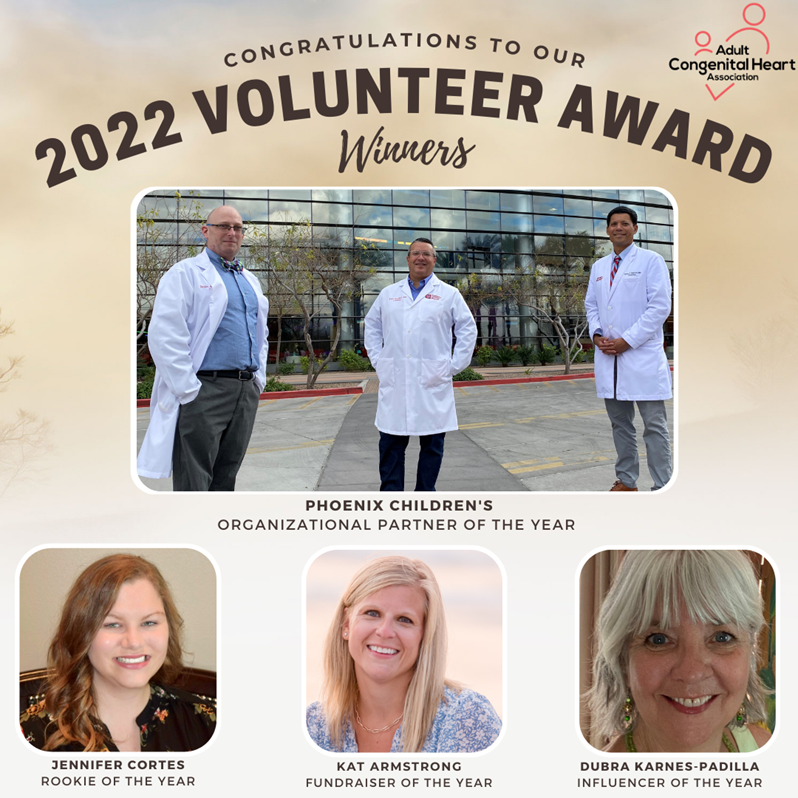 Congratulations to our very own Seven Bar North resident and volunteer, Dubra Karnes Padilla!
Influencer of the Year Award: Dubra Karnes-Padilla
This award is presented to a member of the CHD community who has gone above and beyond to spread the word about CHD and the need for lifelong care—an outreach aficionado.
Dubra, a member of the Patient and Family Advisory Board (PFAB), reached far in her networks and beyond to spread the word about ACHA and CHD both regionally and nationally. One way she did this is through her role as co-chair of the Public Policy and Advocacy Committee on the PFAB. Dubra was an active participant in ACHA's Virtual Advocacy Day in May. She also spread awareness in multiple ways during Heart Month, including securing a CHD Awareness Week proclamation in her home state of New Mexico, and having a letter published in the Santa Fe New Mexican.
Dubra also interacted with many through her involvement in ACHA events throughout 2022. She participated in the Virtual Arizona Regional Conference in March by sharing her story, and also letting the audience know that she is available for further support if needed. During the Virtual National Conference in June, Dubra was a featured speaker in the "How to Bring ACHA into Your Community" general session. She also co-led her Regional Conversations session and reported back on next steps in this general session. We look forward to supporting Dubra in her future outreach efforts!