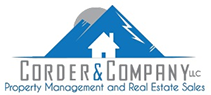 Jack Corder
Oh the spring time — the flowers are blooming, the trees have leaves, and the grass is green again. It also means that the weeds are back! We have started regular inspections again, so please help the association by keeping up with yard work. Any questions you have can be answered by calling our office at 896-7700 or sending an email to Associations@corderandcompany.com.
We have noticed some trees that were beginning to bud were caught in the late freeze. We encourage you to keep an eye on your trees. When trees get stressed, they are more likely to catch a disease or become infested with insects. Our neighborhood has some beautiful trees and we do not want to lose any of them.
Changes in the Corder team have occurred. Roberta Martinez has moved to a position of Property Manager with us. She is still overseeing the compliance process but has turned the day to day activity over to our newest team member, Kathy Schaffer. Kathy has started doing inspections and has learned the compliance software quickly. Her office extension is # 106. We are looking for a few more volunteers from association members to help with compliance walking inspections. If you are interested, please let us know. We will let the Board know and set up training time for you.
Westside Reconstruction: Savanah Torres from the city of Albuquerque has informed me the target date for construction to begin on the project is early spring 2021. The project will widen Westside to 4 lanes from 528 all the way to Golf Course Road. This has been a long time coming and should make it much easier to get into and out of the subdivision. Stay tuned. We will post updates as we receive them.
As always call us with any questions or concerns that you may have.