Winter 2022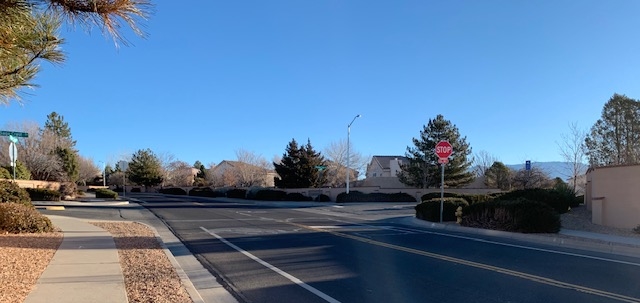 BOARD CORNER
DD Lane, HOA Board Secretary
Good day all! We continue to wake to cold dry temperatures in the high desert but spring is just around the corner. I don't know about you but I thrive in our moderate heat, appreciating the warm sunny days of the southwest, and I'm looking forward to the longer days!


Our 2021 HOA Annual Meeting was held on November 11th. The meeting presentation is available on the website at HOA Board Information | Seven Bar North HOA (7barnorthhoa.com). You will need your login to access the page. Please review the presentation to learn of all the HOA activities for the past year, survey results, and planning for possible efforts in 2022. Please post any comments or questions. We look forward to hearing from you and will promptly respond to your questions or concerns.
Our HOA will begin working with Axela, a collection agency, to recoup monies owed by homeowners who are past due on their HOA dues. As good stewards of our community's monies, we feel it is extremely unfair to the homeowners in good standing when twenty (20) homeowners owe over $1k. One, the highest, is over $4k. The HOA has no costs in contracting Axela who has had good success in recouping monies owed on past due accounts.


You've likely noticed some changes to Seven Bar Loop Road recently. As of this writing a four-way stop has been installed at Seven Bar Loop Road and Sage Crest/Skyview Crest; a traffic speed trailer continues to monitor speeds at the arroyo crosswalk area; and sidewalk ramps have been installed to enable wheelchair crossing near the Seven Bar Loop Road trail crossing. We continue to hope a crosswalk will be installed here as well. Several residents have had near misses as pedestrians, almost being hit by cars speeding through our neighborhood. The city of Albuquerque, APD, and Councilor Borrego took our concerns seriously, performing studies to ensure our roads meet the most current safety standards.


I am pleading with our community residents to be conscious of your speed and to heed the 4-way stop. If we do not follow the speed limit or stop at the stop sign, those cutting through won't either. Our concerted efforts will prove our community's safety IS our priority.


Annual dues have been invoiced and emailed or snail mailed. Payment was due January 31st, 2022. There were no changes to annual dues again this year. At $200 a year, we are the least costly HOA in Albuquerque. Contact Corder and Company at 505-896-7700 if you have not received your invoice. If you require special payment options, please also reach out to make arrangements.


Kudos to the many HOA volunteers who support our community. We have lost several this past year and have specific need of volunteers to include:

Communication Team - web base expertise and other support needed – (currently 2 volunteers).
Finance (currently only 1 volunteer).
Landscaping (currently only 2 volunteers).
ACC is well staffed at 4 volunteers.
Compliance is currently well staffed at 2 volunteers who verify Corder and Company's compliance processes.

I hope everyone had a wonderful holiday season and
I would like to wish you all a happy New Year. The
Northwest Area Command lost a valuable asset and
leader when Commander Arturo Sanchez retired last
month. Commander Sanchez served the citizens of
Albuquerque for the last 21 years and we all owe him
a debt of gratitude. I, in particular, valued his guidance and mentorship over the last few months. With
that said, please allow me to introduce myself. My
name is David Saladin; I am now the Acting Commander for the Northwest Area Command. I joined the Albuquerque Police Department in 2001.


I have served in Field Services, Impact, Narcotics, Advanced Training, Violent Crimes and most recently, Basic Training. My philosophy does not differ from that of Commander Sanchez. I truly believe it requires trust and a partnership between the Community and the Police
Department to reduce crime and improve the quality of life in Albuquerque.
As Commander Sanchez mentioned last month, we saw an increase in violent crimes, robberies in particular, and a reduction in property crimes. This trend continued for December, and I am working with the Armed Robbery Unit and Crimes Stoppers to address the issue. A bit of good news, the Impact Teams who were previously centralized have been reassigned to the area commands. This means the Northwest and Southwest Area Commands now have 8 shared detectives and a detective sergeant at their disposal. Another point Commander Sanchez made that I would like to echo is please participate in the Community Policing Council. So much can be accomplished when we have those conversations. I appreciate those of you who already participate, and I humbly request that you recruit more participants. I am excited to take over the Northwest Area Command and I look forward to working with each of you to make this a better place for all of us.


The Northwest Community Policing Council m

eets from 6 to 8 p.m. on the

third

Wednesday of every month at the Don Newton Taylor Ranch Center, 4900 Kachina NW

MANAGER'S CORNER
JACK CORDER, CORDER AND COMPANY
Getting ready for SPRING!!! Winter so far has been warm and we have not seen much snow (not good for summer in the forests).


The annual HOA dues statements have been mailed and many of you have already made your payments. Our new software is in place and it allows you to use credit cards and Echecks to make your payments. There is a small fee charged by the bank to use this feature. Our office also has a drop slot if you would like to drop off your payment.


With the Covid-19 surge, we are seeing folks by appointment only in our office. Please call to set up a time to see the person you would like to see. Some of our team is working remotely, so an appointment is best to make sure we can help you.


If you have an RV, please remember they are not allowed to be kept in the subdivision and the time they can be in the subdivision is limited. The HOA Covenants allow for a short time period to prep them for the season, a day or so prior to a trip, and very short time at the end of the season to winterize the units. We are checking on a weekly basis for possible violations. We do not like sending violation notices, so please be a kind and good neighbor by following the Covenants. They are in place to preserve the value of everyone's home.


Spring cleanup time is coming soon and with the winter winds, leaves and debris have been blown everywhere. We encourage you to make a consistent effort to keep your front yards clean, free of the leaves, trash and other things. As dry as it has been, a large pile of leaves is a fire hazard. If ignited, the pile will burn very quickly.


BEFORE you start painting or re-stuccoing your home or planning other construction projects, please contact our office so we can send you the application for the Architectural Compliance Committee (ACC) review. The form is also available on the website 7barnorthhoa.com. Solar panel installations need to be reviewed as well. Most submissions receive a decision within two weeks of the date submitted. Please note that the approval is only good for 6-months. If your project is delayed, let our office know.


We look forward to serving you in 2022.