Summer

2020
HOA News and Planned Development
The last three months of Covid closures and pandemic social distancing have certainly been an interesting time period here in Albuquerque. In our neighborhood it has led to a daily sight of residents walking for exercise, strollers out in the warm afternoon and the sound of children laughing and playing most afternoons. All wonderful activities in Seven Bar North that sometimes get lost in the hustle and bustle of daily life.
ARCHITECTURAL CONTROL COMMITTEE


ACC Approvals
Stephen Arguelles, ACC Chair
It's that time of year when home improvement projects are on the horizon. Please remember if you plan on doing any projects that include work to the exterior of the home, landscape, driveway or walls, you need approval from the ACC beforehand.
Albuquerque is still in a Sellers' market and with 1,932 homes on the market, we have a very low inventory level. This low supply drives the price point higher, where most Buyers are paying a premium.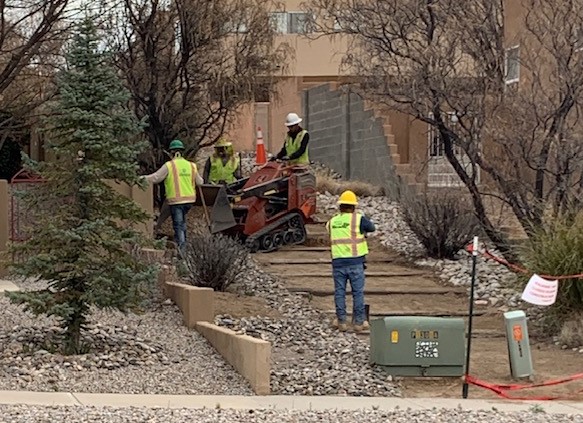 Trail Re-work
John Currier, Landscape Committee Chair
The HOA is continuing to re-work the trail system. In 2019, the section of trail from Black Arroya to Farola was re-worked. Dead and dying shrubs were removed and replaced with new trees and shrubs.
Seven Bar North Website
Nena Perkin, Communication Team Chair
Our new website was launched on May 21st! We hope you are enjoying the new format and updated features. The "Residents Only" option is under development and will be available soon. Please keep an eye on your inbox to receive the announcement and relevant information once this option becomes available.
Read full article


If you have any Wordpress.org expertise, please consider joining the Communication Team. Your skills would be invaluable in improving communication with our homeowners. Email info@7barnorthhoa.com.
Yards and Gardens
DD Lane, Compliance Team Chair
I suspect we have all been spending extra time this year outdoors during our long days in our yards and gardens. I've seen signs of my neighbors not only weeding but cleaning and organizing our yards, sheds, and garages. Know that both Albuquerque and Rio Rancho city waste sites are open to drop off your yard and other waste.


APD NW Area Command
Cecily Barker,
Acting Commander, FSB, Northwest Area Command
Albuquerque Crime Map
The Northwest Area Command has been focusing its efforts towards reducing gun violence. Officers are directed to proactively patrol "hot spots" for gun related crimes.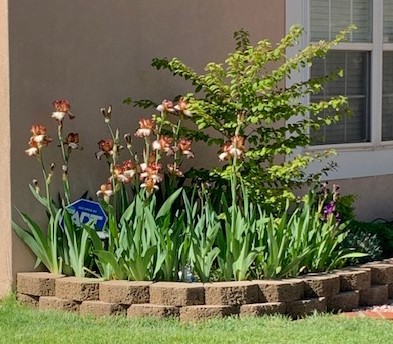 Need inspiration for your yards and gardens? Visit 505 Outside, your resource for beautiful desert friendly landscapes.
Corder Team Changes
Oh the spring time — the flowers are blooming, the trees have leaves, and the grass is green again. It also means that the weeds are back! We have started regular inspections again, so please help the association by keeping up with yard work. Any questions you have can be answered by calling our office at 896-7700 or sending an email to Associations@corderandcompany.com.


We have noticed some trees that were beginning to bud were caught in the late freeze. We encourage you to keep an eye on your trees. When trees get stressed, they are more likely to catch a disease or become infested with insects.
City Councilor Cynthia Borrego
Dear District 5 Constituents,
These last two and a half months working to stay ahead of COVID-19 have been and continue to be trying. Our office has worked closely with Mayor Tim Keller and his staff, as well as the Governor's administration to create a vision for recovery, recognizing that resources are severely taxed. Rest assured we are working together to stay ahead of this emergency.