April 2023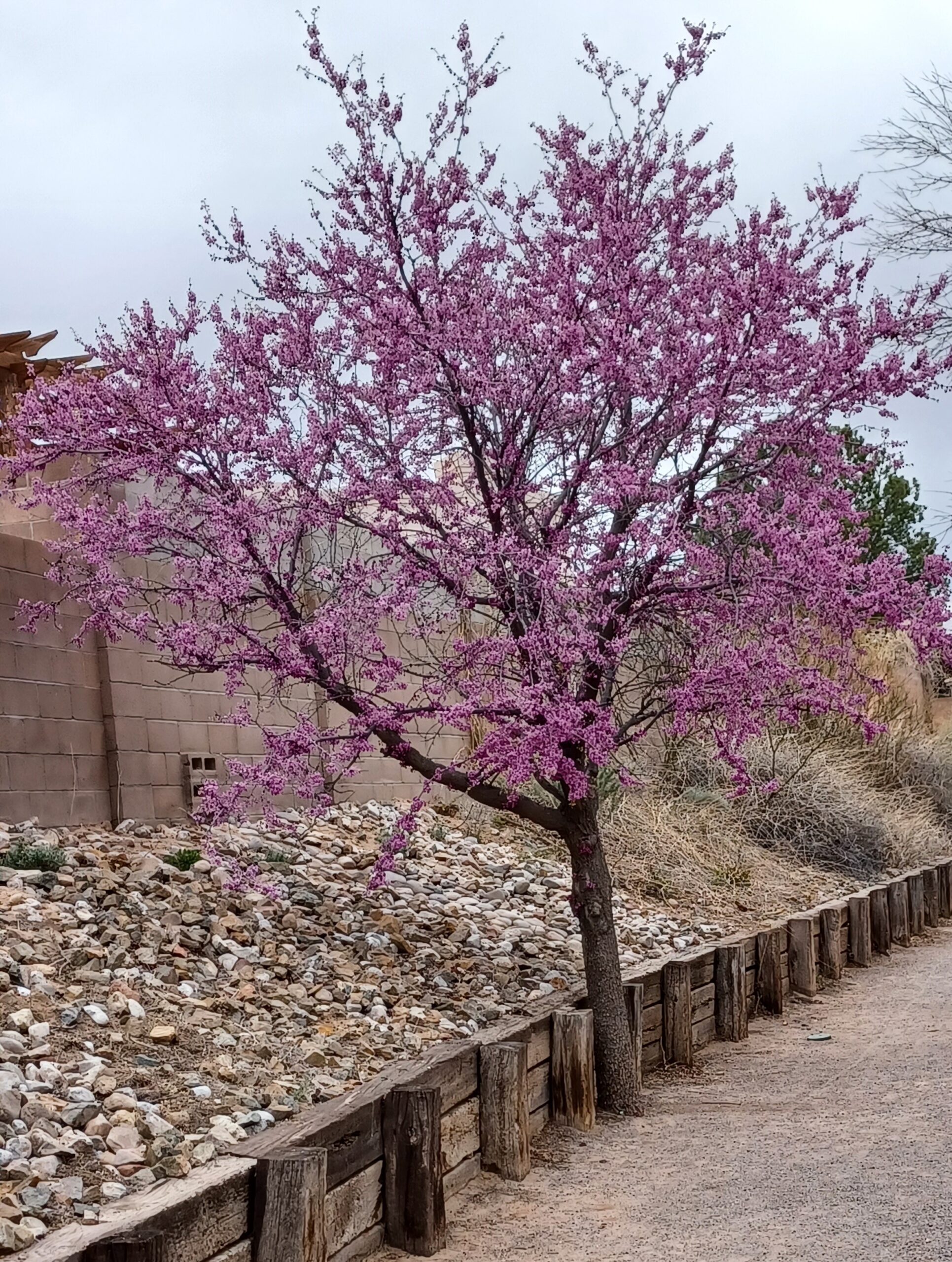 The expansion of Westside Boulevard is complete and even though it has helped to move traffic, it has added noise, particularly for those residents whose houses border Westside. District 5 Councilor Dan Lewis has responded to concerns about speeding, stating that the Albuquerque Police Department will be monitoring traffic on the south side of Westside. Rio Rancho Police Department is responsible for the north side of the street. Excessive lighting has also been bothersome to Seven Bar residents. Light shields were installed on April 12 and should help with that problem.
At the last Board meeting, the issue of unpaid HOA fees was discussed. Due to the number of residents who are delinquent in paying their HOA fees, the Board voted to turn accounts that have balances of $500 and above over to a collection agency. Previously, the amount for referral to collections was $1000. Considering that the annual dues are $200, a balance of $1000 would indicate that the resident had not paid in at least five years. The Board deemed that length of time excessive and unfair to the paying residents.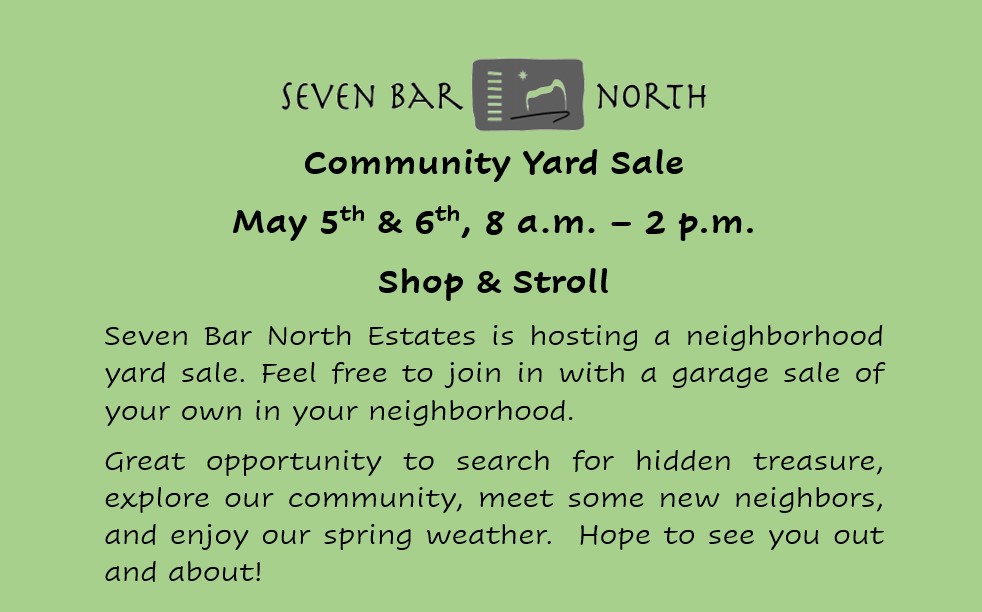 Albuquerque is still in a Sellers' market and with 1,080 homes on the market, we still have a low inventory level.

This low supply drives the price point higher, where most Buyers are paying a premium.

Mortgage rates are the highest they have been since 1994! Seven Bar North is still proving to be a highly desired neighborhood and most homes are selling within a few weeks of being listed.
AWWW Spring time in New Mexico!!! Winds, Blossoms, and Weeds!


As we experience all these things, we must also be aware of the budget for the Association. The Association is committed to taking care of the common areas in the HOA. The money to pay for that comes from the annual assessments that are paid by HOA homeowners. Corder and Company has worked over the last few years to reduce the amount of unpaid dues and have been somewhat successful.


However, the Board has noticed how much is still outstanding. To address the issue, the HOA has contracted with a collection firm that will be contacting homeowners that have an outstanding balance above the threshold set by the Board, currently $500. The collection agency will also place liens against the homes of those homeowners. The collection firm will add their costs to the balances for the homes sent to them for collection. The collection costs could add $400 or more to the delinquent account. It is in the homeowner's best interest to pay the past due balance in full before the account is sent to the collection service.


It is important to note that once the account is placed for collection, the HOA cannot collect any money locally. The homeowner is required to talk to and correspond directly with the collection service. If you try to make payments online, they will be blocked, and checks sent to the Corder office will be sent to the collection service for processing.


With all this in mind, we encourage you to contact the Corder office (505-896-7700, Corder and Company) about your balance as soon as possible. Payment arrangements can be made with those who are in arrears. Some accounts with large balances have already been sent to the collection service. If you are one of those accounts, Corder can provide the contact information for the service to you.


LANDSCAPE AND MAINTENANCE
Yellowstone Landscaping
will be treating the HOA property on a three-week cycle during the
g
rowing season – March through October
Week 1 -

Seven Bar

(May 8 and every third week after that)
Week 2 -

Sierrita

(April 24 and every third week)
Week 3 -

Trails

(May 1 and every third week)
Westside is now completed and the city has assumed responsibility for the maintenance of the area. The HOA irrigation system and all the trees and shrubs on the south side have been removed. The city will be landscaping the median hopefully sometime this spring/summer with trees and bushes. The Board is considering stoning the area between the sidewalk and the wall that was not landscaped [stoned] by the city when the city stoned the area between the sidewalk and the street.
·
The HOA wall was repainted this winter to include that along Westside.
·
Seven large dead bushes were removed from the elevated area above the railroad tie wall on the trail between Seven Bar and Sierrita. Sixteen 5-gallon new bushes were installed:
·
Removal and replacement of four dead/dying bushes along Seven Bar will occur later this spring/summer. The existing bushes are over 25-years old, are unsightly and are sticky creating a safety concern.
-------------------------------------------------------------------------------------------
Irrigation system is up and running.
·
Start times for all areas are 7:00 AM and 9:00 PM.
·
Running time is 15 minutes for each zone.
·
Watering four days: M, T, W, and F.
If you see a leak, please notify Corder and Company (505) 896-7700. It is helpful if you can give an accurate location description (e.g., third tree from Leno going south on east side of Seven Bar) so the repair people can find the leak. If there is a way to mark the location, that is even more helpful.
7 Bar North HOA Covenants, Conditions, and Restrictions
Duties and Responsibilities of Owners
Section 7.04

Maintenance of Landscaping
Each Owner shall maintain the landscaping of his lot in a neat and attractive manner. All grass, mass plantings, and other plantings shall be mowed, trimmed and cut as necessary at regular intervals.
The City of Albuquerque Weed, Litter and Snow Removal Ordinance (§ 9-8-1)
Remove any weeds with a height or width of more than 4 inches from the following areas:
·

The front, rear or side yard of your property
·

From the property line all the way to the curb, including the sidewalk. If you don't have a curb adjacent to your property, then the area 10ft outside of your property line
·

From your property line to the middle of the alley adjacent to your property
The approved methods of removal per the ordinance are:
·

Or other methods designed to remove the weeds but not disturb other vegetation or unnecessarily disturb the soil or create fugitive dust

During the bid process this year we were able to retain several quality officers and supervisors from last year, which is key to building upon the partnerships we have created with the community. The NW Proactive Response Team (NWPRT) is still leading the way with proactive law enforcement. Other NW Teams have followed suit. We are making more arrests and issuing more citations than at any other time since I took over the Area Command. These efforts have had a huge impact on crime. The NW is down in nearly every violent and property crime category year to date. Please keep an eye out for upcoming "With a Cop" events as they are only as successful as the community makes them. As always, I encourage everyone to participate in your neighborhood associations and other community organizations.
APD Crime Prevention Corner
Personal Safety Awareness Tips
Ø
Whether you are driving or walking, you should always be cognizant of where you are so that if you have to call the police or other authorities, you can quickly provide accurate information as to your location.
Ø
Do not walk alone. Instead walk in groups with co-workers or friends as there is strength in numbers.
Ø
Convey a sense of confidence and do not present yourself as timid or lost while walking.
Ø
Dress appropriately, wear shoes that you can run in, if necessary.
Ø
Do not have your valuables such as watches and jewelry in plain view. For example, if you wear a diamond ring, turn the stone inward towards the palm of your hand while walking (and while in public places generally).
Ø
Always be alert to your surroundings. Do not become distracted by telephone conversations, window shopping, etc.
Ø
Walk in well-lit and high traffic areas where you can both see and easily be seen.
Ø
Have your cell phone readily available such as in your hand (but again don't allow yourself to become distracted by texting, checking Facebook etc.) or in an easily reached pocket.
| | |
| --- | --- |
| NW Crime Prevention Specialist | |
The City Council continues its trend of passing most agenda items unanimously.

danlewis@cabq.gov 505-615-6507
Please note: Councilor Lewis was asked to submit an article to our newsletter as his predecessor did. He has not responded to these requests.